Posted by justinfreid
3 Comments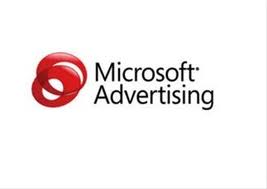 adCenter just announced on their blog that they will be introducing a measuring tool similar to Google's Quality score this spring. In fact, it is so similar that they will actually also be calling it 'Quality Score'. At first glance it looks to work very similar to Google's Quality Score and should provide skilled PPC managers and agencies an advantage over those who throw hundreds of keywords into 1 ad group.
Per the post on adCenter's blog here are the feature highlights:
Quality Score will be on a 1-10 scale, and be calculated at the keyword level for each match-type being purchased
Scores are designed to represent how competitive your keyword is within the marketplace, with three sub-scores for keyword relevance, landing page relevance, and landing page user experience
Actionable guidance will be provided to optimize and improve your quality score
At launch, scores will be visible and exportable from the adCenter Web UI, and accessible through adCenter Reporting and Reporting APIs
The first thing that jumps out at us here at Front Street Consulting is the three sub-scores for keyword relevance, landing page relevance and landing page user experience. While these are known factors of Google's QS, we do not get to see 'sub-scores' for them. It will be interesting if adCenter actually displays these sub-scores in there interface. This would be a great time saver because it would give you an immediate area to focus on and you won't have to guess which area adCenter likes or doesn't like.
We must also keep an eye on 'actionable guidance' that will be provided to optimize quality score. They obviously do not want to give it all away but hopefully they will be more open to the public about QS then Google is.
From a search engine marketing perspective this is great news. As traffic rises on Bing and they build out new features like this in adCenter it begins to even the playing field out more between adCenter and Adwords. While Adwords is still by far the dominant player, it's good news for all of us that there is another source of quality traffic and easy to use interfaces on the horizon.