Posted by justinfreid
0 Comments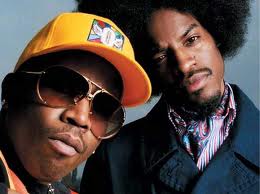 Aint nobody rank like me – my content so fresh and my site be so clean-clean
Whoever thought that OutKast would provide us with such great SEO tips from their song 'So Fresh and Clean.' But if you listen carefully they are providing you with two essential tips to help your website achieve the rankings you are working towards.
Keep It Fresh
Fresh content is key. As Big Boi and Andree 3000 let you know – the fresher you are the more likely everybody will be watching you. And in the case of search engines, frequently producing fresh content can help you attract the eyes of search engine bots.
The more you update your blog or add additional pages to your site, the more you entice Google and Bing to crawl your site. With lots of fresh, quality content for your niche you can help your site be seen as an authority on a subject matter, thus boosting your rankings for targeted keywords.
Keep It Clean
Something that many business owners overlook is keeping your website clean. And when I say 'clean' that covers a few things.
Make It Easy For the Search Engines – Search engines are not people. They cannot easily tell what video or picture you posted on your website. They also don't want to read 100 of HTML code and javascript before they get to the actual content on your page.
By properly using alt tags and placing content towards the top of your page, you can help the bots easily digest your content. Search engines also do not like errors. Errors send up a red flag, so making sure your site is free of any 404's or 502's is important.
Watch Your Back(links) – Shady links can lead to poor results. Google take a look at who you hang out with. Who is linking into you and who you are linking out to. Making sure your backlink profile is clean of any shady or very low quality links will keep you out of Google's dog house.
Show Them The Way – A clean, clear and concise internal linking structure lets search engines know which pages are important on your site. When a bot arrives, it looks at the pages you link to from your homepage or the page it lands on and assigns a weight according to your linking structure. By creating a linking structure that promotes the pages you want people to land on, you can help Google and Bing send potential customers there.
Keeping your content fresh and your site clean and readable are some of the essential SEO 101 tips that can help any business get more out of their site. From now on anytime you hear 'So Fresh and So Clean' – go write a new blog posts and make sure there are no 404's on your site.